M. QUINN DESIGNSINCORPORATED

---
Accessible DesignLighting & the Aging EyeProject DevelopmentRelocation & Staging Pack-N-Move™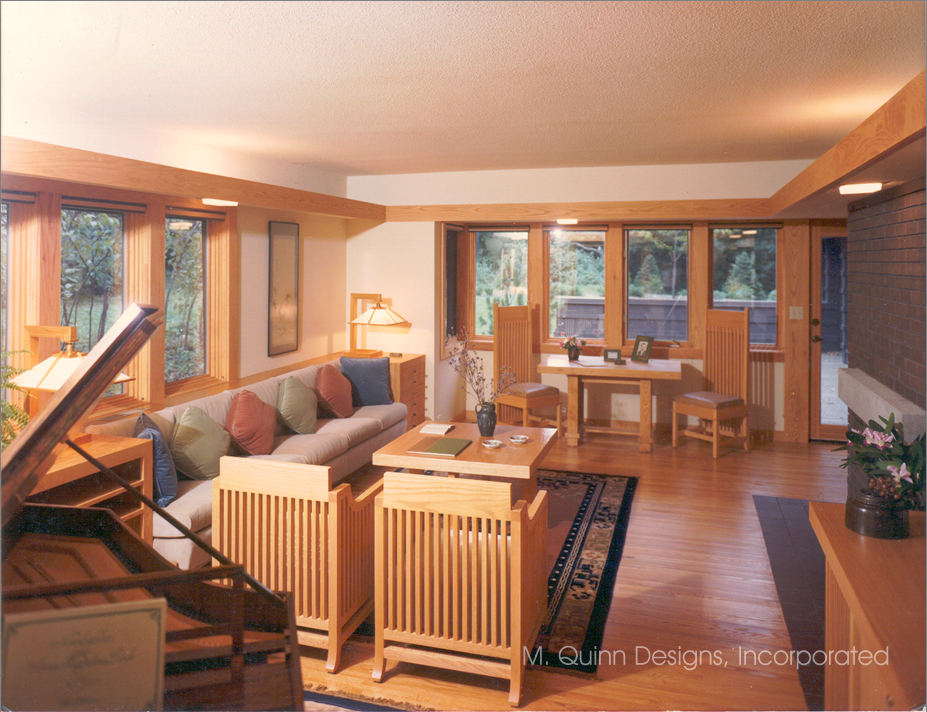 M. QUINN DESIGNS, INCORPORATED
Over thirty years of experience!
Award winning custom residential, retail, office and hospitality design

Corporate and individual environment image development

Indentification of customer and project needs

Designs with cultural and historic significance

Relocation from one home to another across town or around the country

Supervision of design and implementation from concept through installation

Member Interior Furnishings Design Association, Illuminating Engineering Society of North American and Allied Member American Society of Interior Designers
Click here to view our Innovative Model of Living!
How we workWe are a full service design source providing a thorough analysis of your project needs. We meet you initially in your residence to evaluate and develop a plan for your project. Our caring process developed over 30 years of practice is sensitive to accommodating the many nedds and preferences we all have. You decide what level of service meets your budget and individual needs. In developing your Beautiful Accessible Environment, we can coordinate the entire process from analysis to design, installation and packing you for the move!Our Team at M. Quinn Designs looks forward to the opportunity to meet with you!
Products, Selection and InstallationWe have associations with vendors, manufacturers and installers in all areas of design and construction to advise you throughout the entire process. We desire to design your environment to fit your budget providing the best value for you.
Our CommitmentM. Quinn Designs is dedicated to providing the highest level of service, selection and quality to every client. Our expectation is that you will find working with us to be an informative, educational and pleasing experience. Our hope is that your home and your surroundings will inspire and enrich you every day.
---